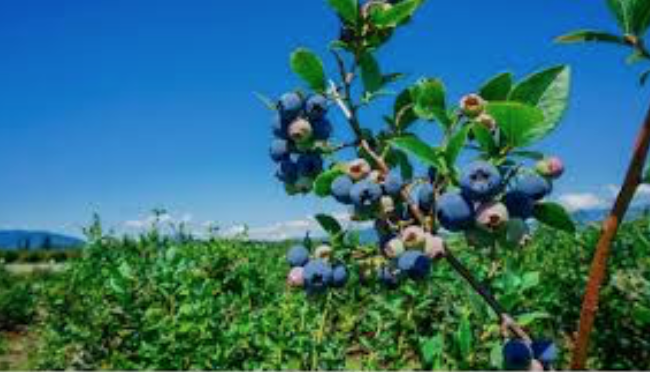 My Mother's Blueberry Muffins
Heaven on Earth
After my mom passed away eight years ago, I made it my quest to make HER blueberry muffins. I searched for the recipe I remember her using from the batter-stained Betty Crocker Cookbook. Meantime, I experimented with countless recipes.
I wracked my memory for the ingredients laid out on the counters of all the homes we and then she lived in– the countless times I'd watched her make them.
How could I not remember the exact details of something we'd done so many times.
inally, I found the exact recipe she used. I used fresh blueberries. Lots of them. Like she did. I didn't stir the batter too much. Like she didn't. I overstuffed the muffin tins, so they'd bulge out of it, like she did. And I waited for them to get golden brown on top, same as she did.
But they never looked or tasted quite like hers.  
I experimented with small details like salted vs. unsalted butter. King Arthur's vs. Hecker's flour. And then finally, I stopped trying. I opted for blueberry scones one year. A bowl of fresh blueberries another.
I miss HER muffins. A lot. I miss the sturdy way they held up despite being loaded with a bajillion blueberries. I miss the perfectly balanced texture, the sweet to tart ratio in every bite. The way they were always warm from the oven regardless of her drive to our house.
I miss her delivering them in her white starched shirt and jeans with her bleached white sneakers, her blue-blue eyes and silver blond hair. I miss her beautiful presentation with fresh-cut flowers, cotton gingham napkin loosely wrapped around them.
I miss HER.
Blueberry muffins were something she did.
I still talk to her. Almost every day. I ask her thoughts on different things. She always gives me the perfect morsel of wisdom I need to move through my day. It's not always what I'm hoping for, but it always feeds my soul. It often has the continually surprising effect of making me gigglingly grateful to receive the obvious thing I didn't even know I desperately needed.
Like finding your sunglasses sitting on your nose.
Strangely, in this new dynamic of ours, her advice is now inexplicably clear. It carries none of the weight of worry or fear or doubt. Not hers. Not mine. We carry on these dialogues in a blissfully liminal space. Not in the here and not in the there. Beyond the gravitational pulls of reality. Inside a magical bubble that always pops but is gone.
It is not tangible, but there is nothing more real.
Her advice to me this morning, was, as usual, simple and profound. Easy and yet challenging. She smiled, lovingly touched the side of my head, and said with HER signature understatedly powerful conviction, steadfast belief, and fierce love, Kelly, DO what YOU do.
I realize in typing this, that perhaps it sounds quite obvious. Or like the prophesy of a bad motivational poster. But the beauty of any advice is its ability to speak to the soul of the person to whom it has been given. And it most certainly spoke to mine.
There is not a shred of me that believes she thought about how or why she made her blueberry muffins or chocolate zucchini bread or chocolate hazelnut biscotti. She just did it. It was one of the many ways she expressed her love.
She worried about my sisters and I. Struggled when we struggled. Felt deep joys and pains as we did. And she just kept showing up. With HER muffins and hugs, with HER whimsical water-color paintings and HER hand-sewn bathrobes, with HER drives in to get ice cream in HER magical beetle car.
She just kept DOING what SHE did.
We all do.
But I think we forget. We forget that what makes us most valuable is completely invisible. Especially to us. Others is baked right inside Mothers. As the Feeders of other peoples' Dreams, we are always wondering… could I have done more? Did I do it right? Could I have done it better? We wish we could do it all.
Today, thanks to my mama, I offer you MY blueberry muffin. Fresh out of my oven.
Our spirit leaves a signature.
It cannot be broken down into details. And I think maybe part of its beauty and mystery is that it's essence can only be felt in the uniquely magical ways it manifests.